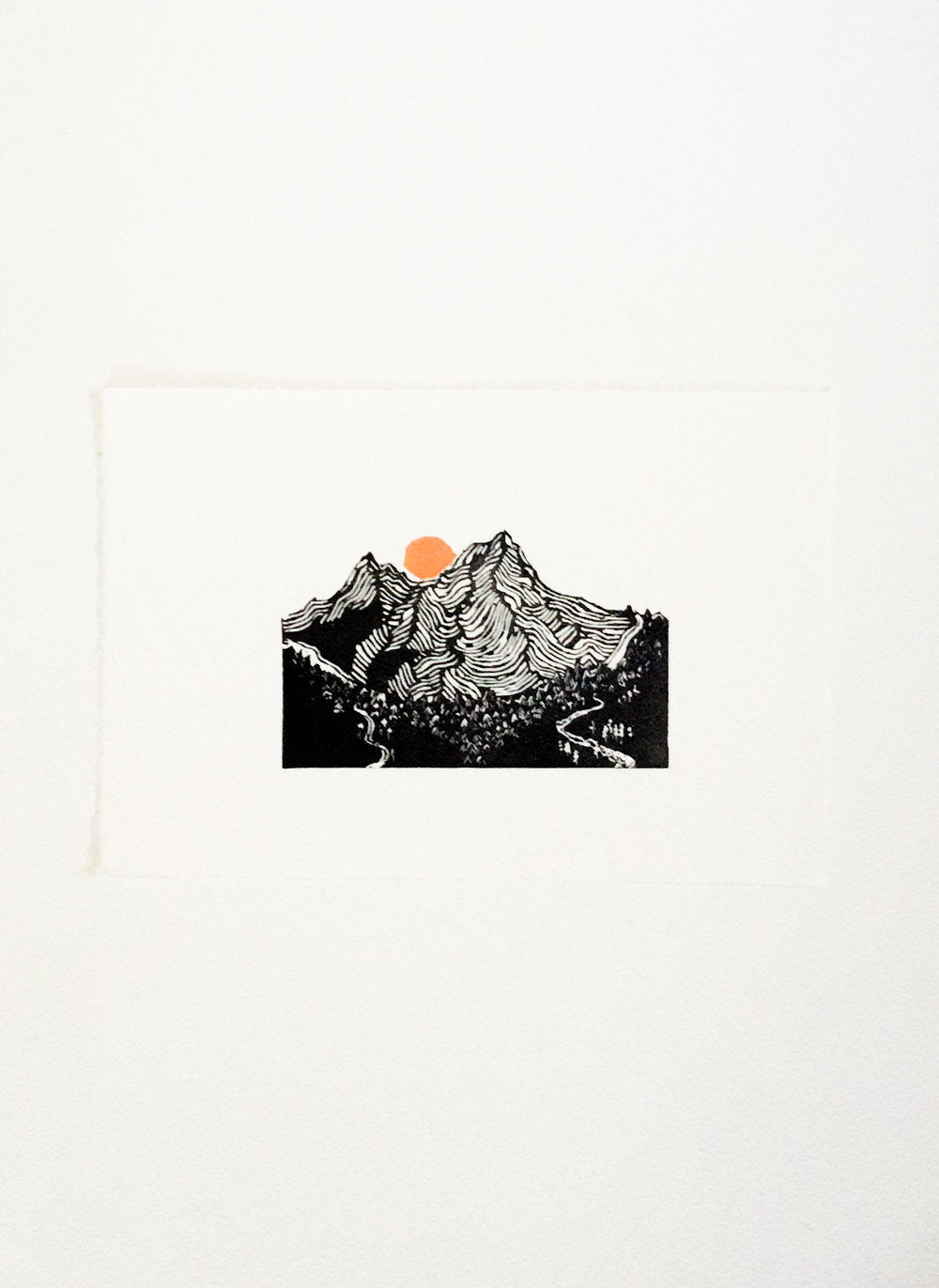 Art Print, Sunset over the Sisters
This charismatic print depicts 2 of our Three Sisters mountain with a hand painted sun setting behind them. A comforting composition of our beloved mountains, with lots of dynamic texture. This is a favorite memento for visitors to our shop in Sisters. Hand printed on heavy, hand torn paper. Each print is unique. Signed and numbered by the artist. Paper size: 7.25"x10"
--
Kelsi Cross is a fine artist and printmaker working mainly in relief printing and watercolor painting. Her current work is lighthearted, playing on the connection we all have through laughter, love and the desire to be known on an intimate level.
She received her Bachelor of Fine Arts from Oregon State University, working under international artist Yuji Hiratsuka to emphasize in printmaking. She has a love for the intimacy of the hand made process, which is what inspired her pursuit of printmaking.
She was heavily influenced by world travel and seeing the beauty in our connection to one another.
Kelsi is from central Oregon, and currently lives in Utah.
Art Print, Sunset over the Sisters