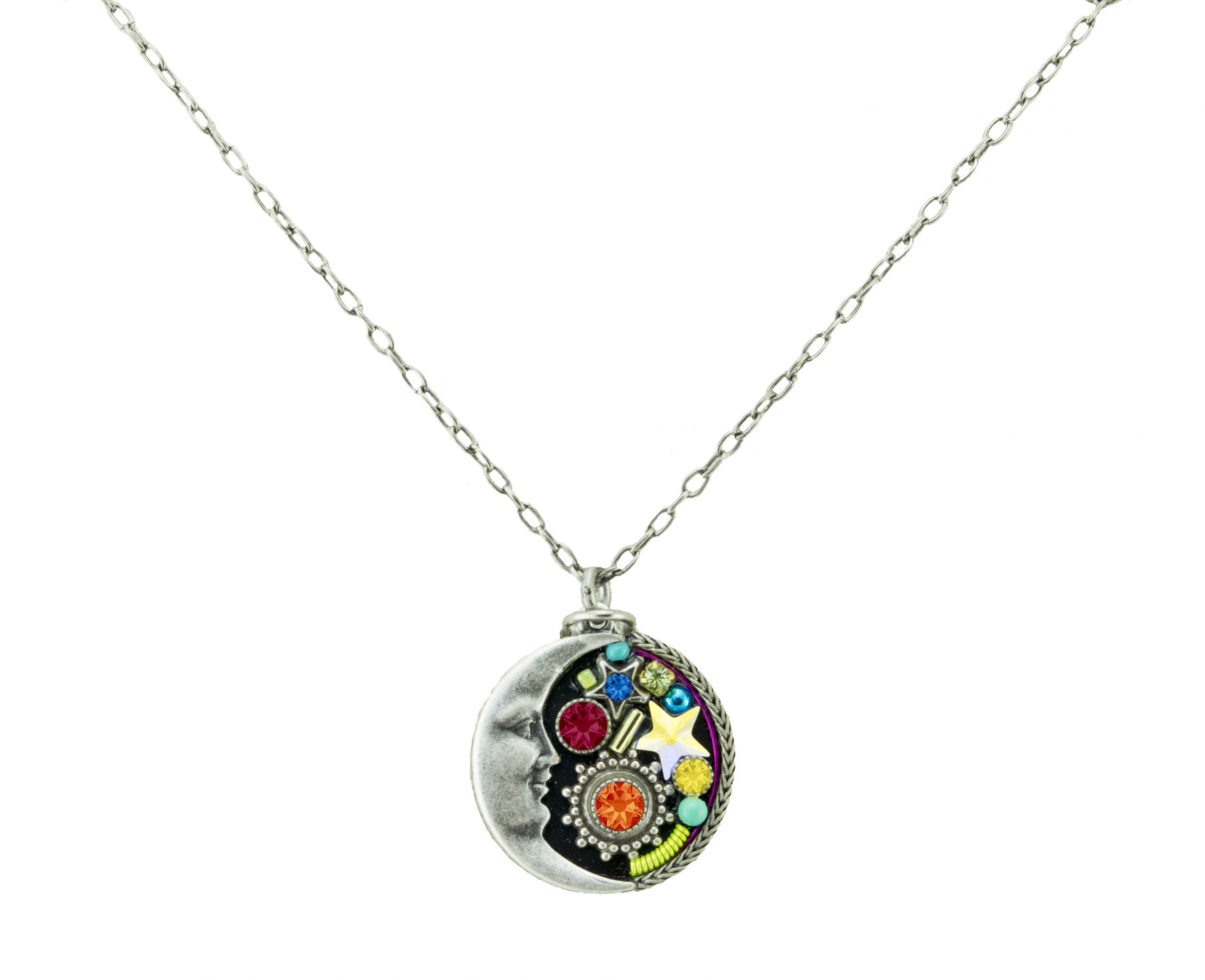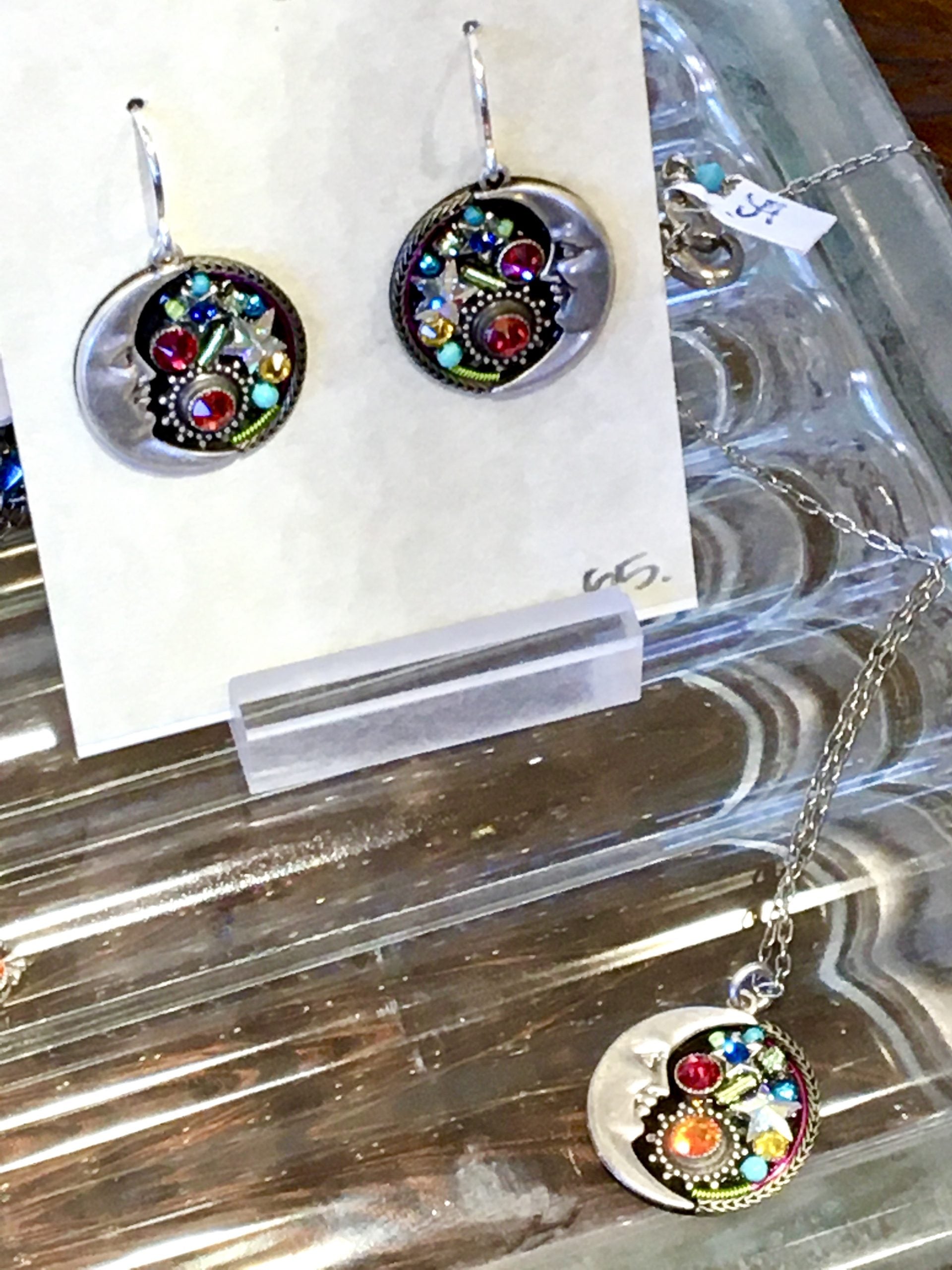 Luna Moon Circle Necklace
Cosmic, fun and eye catching, this moon face pendant sparkles with stars and planets against a black background. Get the matching earrings and you will be ready to set the planets spinning.
Pendant approx 3/4"
Chain 16", 18" with extension.
--
Firefly offers intricately embellished artisan jewelry, specializing in innovative color mixes and meticulous workmanship. Our designs are elegant, yet whimsical, and sparkle with the use of Swarovski crystals. The company has a passion for precise craftsmanship, attention to harmony and beauty, and a strong eye for detail. Our award winning designs are distinctive, innovative and highly desired by those who collect them.
The Firefly jewelry workshop in Guatemala provides employment and training in comfortable working conditions and fair wages to the indigenous people of Santiago Atitlan. The workshop employs skilled artisans, both men and women. The indigenous people of the village are very skilled in their traditional arts and Firefly has taken many of the traditional skills and transformed them into jewelry making skills. The workshop is spacious and filled with skylights and windows; every artisan has their own worktable and light. It is built around a plant and flower filled courtyard, with the ever-vigilant Labs; Choco, and Latte, to greet the workers and roam the gardens.

Necklaces are 16" (18' w/extension) unless otherwise noted.  The necklaces are either made with, antiqued silver plated brass chain or antiqued brass chain. The intricately embellished mosaics are inset with a combination of Austrian Swarovski crystals, Japanese and Czech glass beads, brass and German silver wire. The findings used in the jewelry are brass that has been silver plated and then Antiqued.
 We recommend putting on perfume and moisturizer before putting on the jewelry, because the chemicals in those can damage the finishes on the jewelry.
Luna Moon Circle Necklace