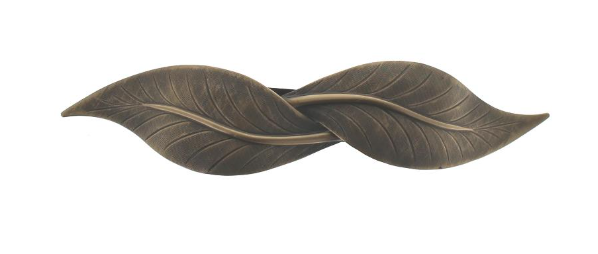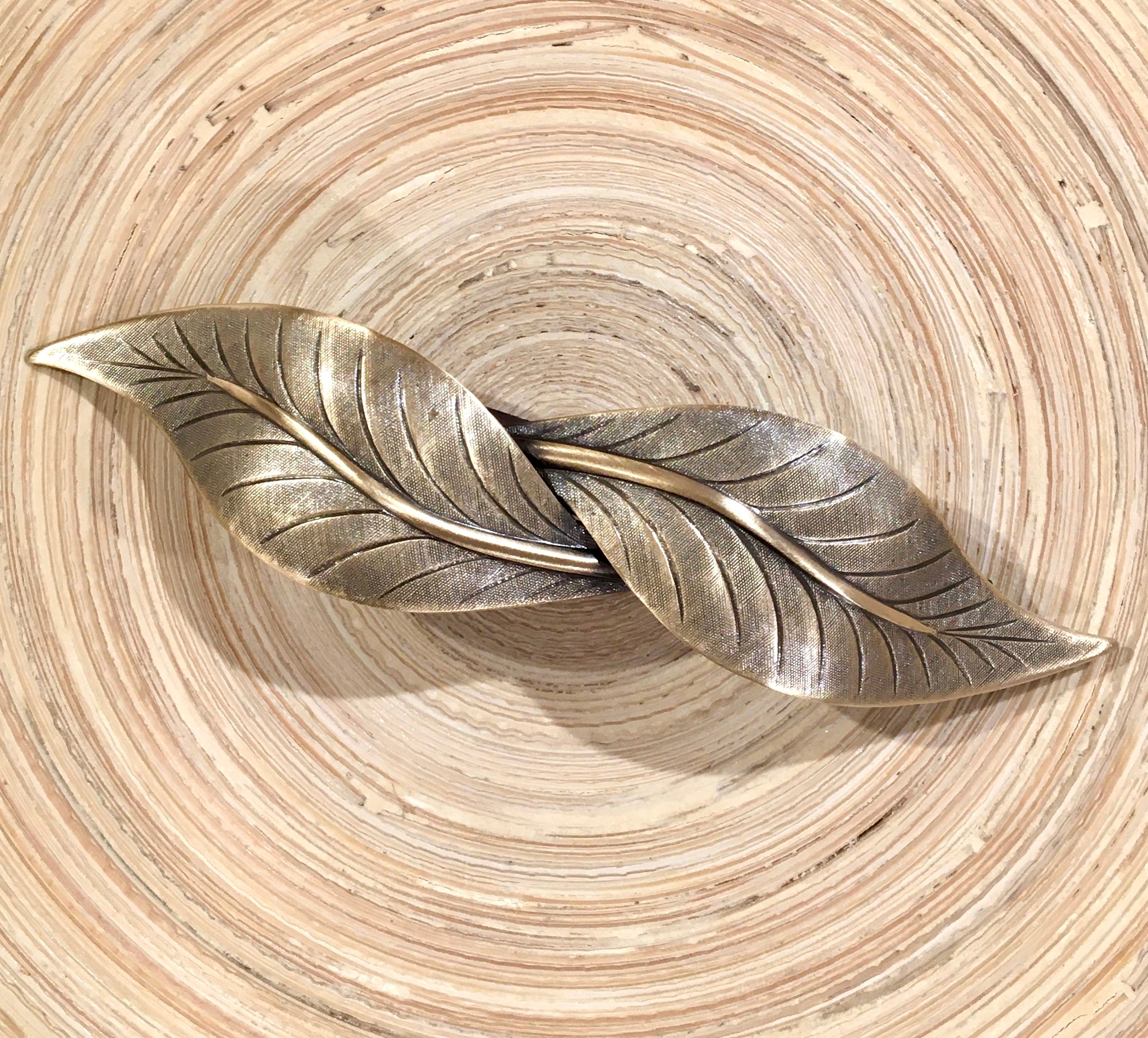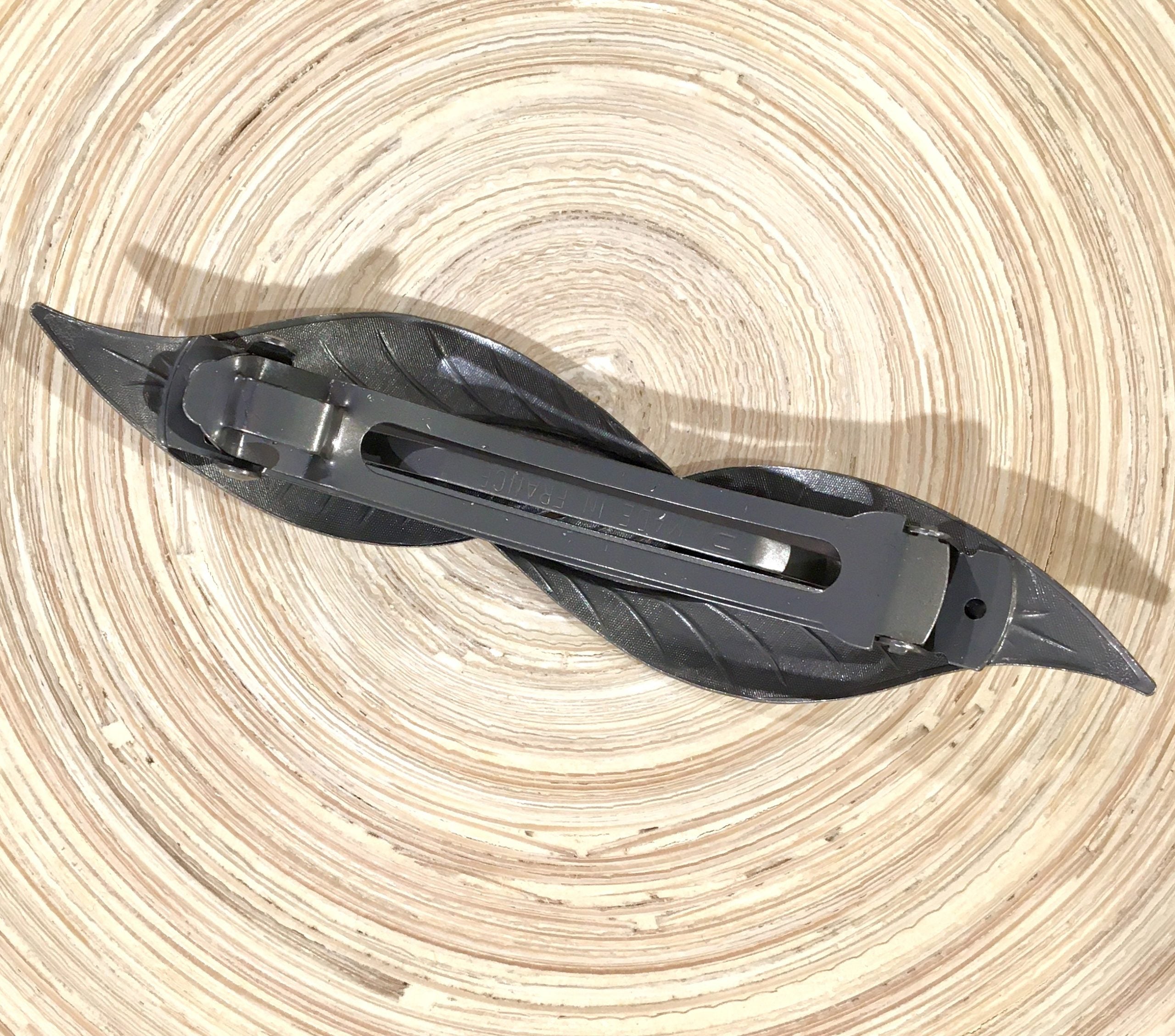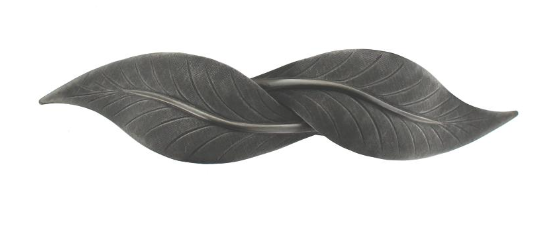 Hair clip, entwined leaves, brass or silver
High quality, metal hair barrette with graceful entwined leaves and durable clip. The clip is very high quality, made in France and is welded together, not glued.
A good hairclip is hard to find! We've carried this barrette line for years and people come in over and over to add to their collections.
Made in the USA. Approx 4" long with a 2 1/2" clip. Patina-ed brass or silver plate, coated with a lacquer to protect the finish.
--
Protect from hair spray (cover while spraying) and other hair products to keep barrette looking like new.
Hair clip, entwined leaves, brass or silver