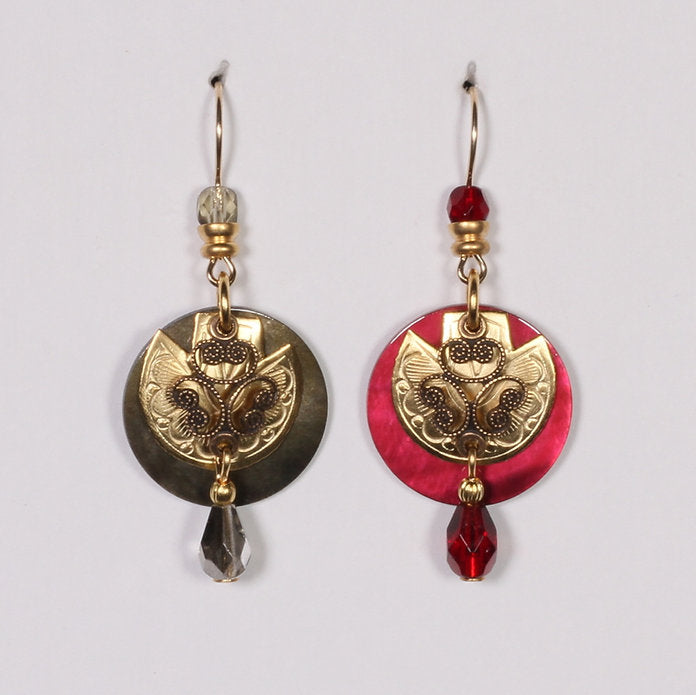 Petite Perspectives layered, beaded earring, John Michael Richardson
John Michael creates jewelry with an upscale fusion of East and West. His artisan crafted designs have origins in the countries from which they are collected and include hand-etched metals from Thailand, hand dyed cabibi shells from the Philippines, crystals from the Czech Republic and semi-precious stones from India. Stamping, plating, soldering and finishing are all done here in the United States and everything is hand assembled in his factory in Rhode Island.
All metals used are nickel and lead free. Ear wires are sterling silver or surgical steel or gold plated. 
Petite Perspectives layered, beaded earring, John Michael Richardson