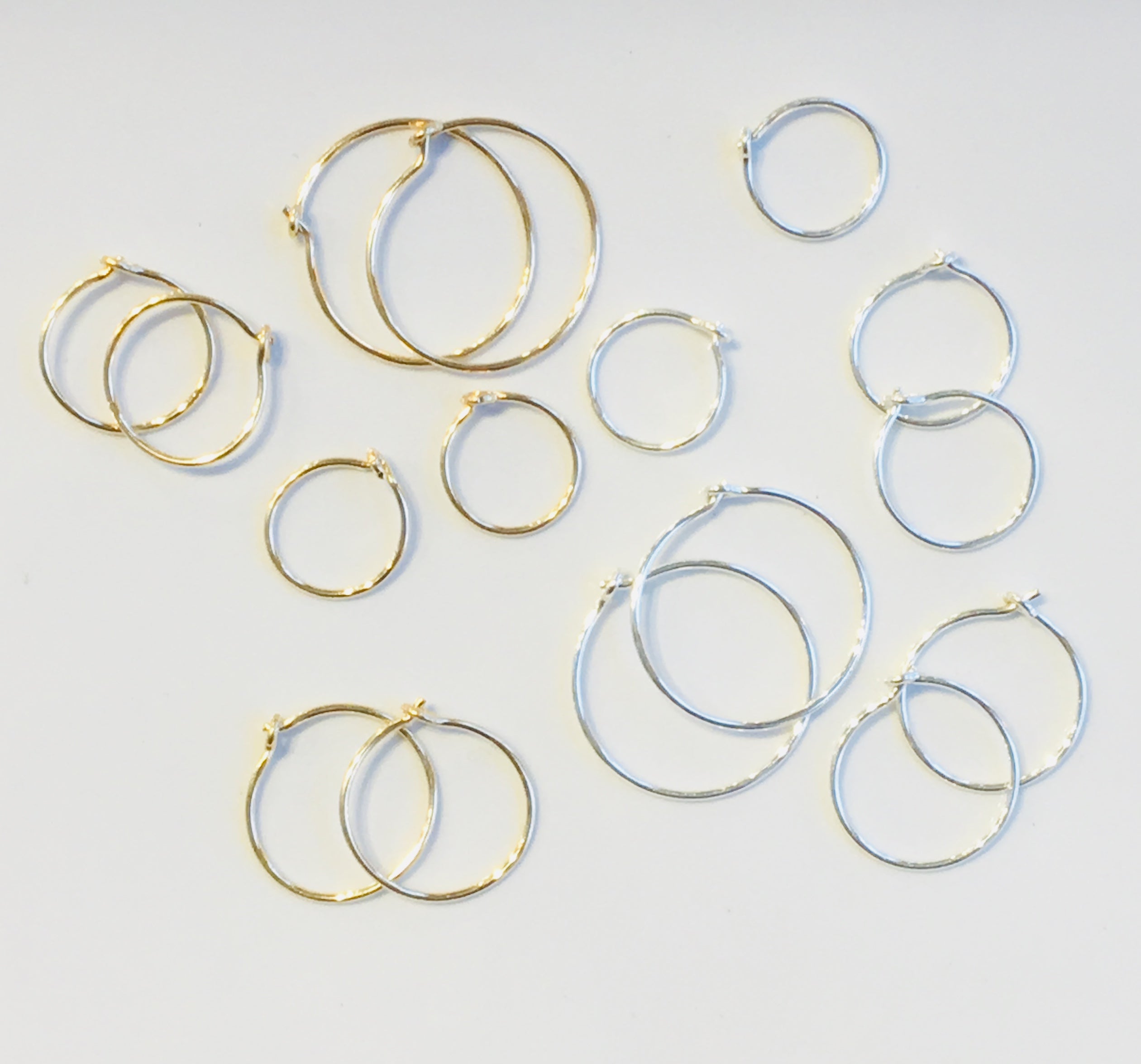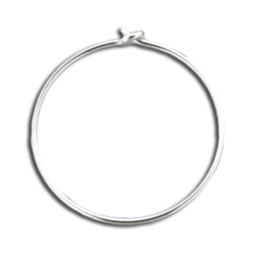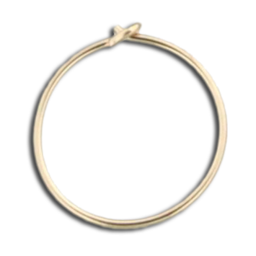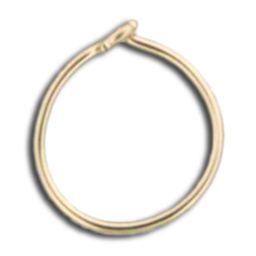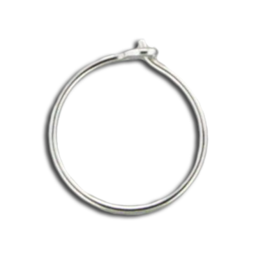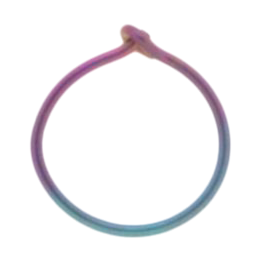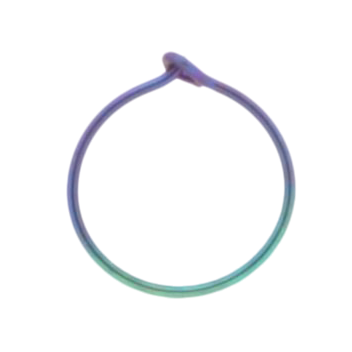 Tiny hoop earrings, gold filled & sterling silver, Mark Steel
Simple, little hoops in the perfect sizes for easy, "leave in all the time" earrings. Sterling silver or gold filled in 4 sizes, 9mm, 11mm, 13mm, 15mm. These are perfect for multiple piercings, and for earrings you can just put in and forget about. We sell more of these earrings than any others in the entire shop!
Tip: To put these little hoops on, pop the end of the wire out of the enclosing loop and twist to the side. Insert the earring and twist the wire back into place. The end of the hoop should pop easily back into the fastening loop. Don't "open" the circle of the hoop into a "C" shape - it will be very hard to get it back into shape!
These hoops are small and sort of fiddly to put in and take out, so these are not the ones we recommend for people who want to change their earrings every day. They are perfect for folks who don't want to change their earrings often or who want something basic to leave in their top piercing. These are the earrings people buy when they "want something simple I can sleep in and never have to take out."
Tiny hoop earrings, gold filled & sterling silver, Mark Steel