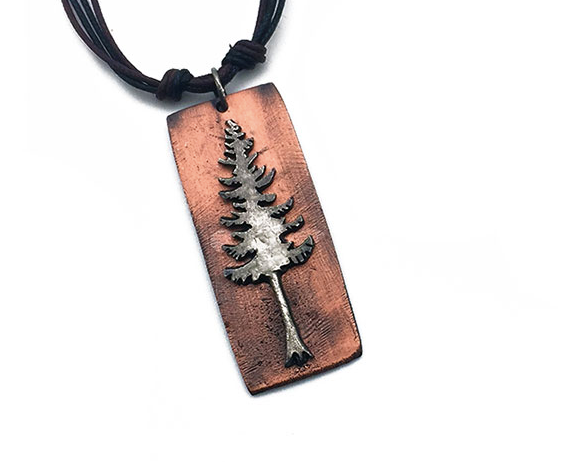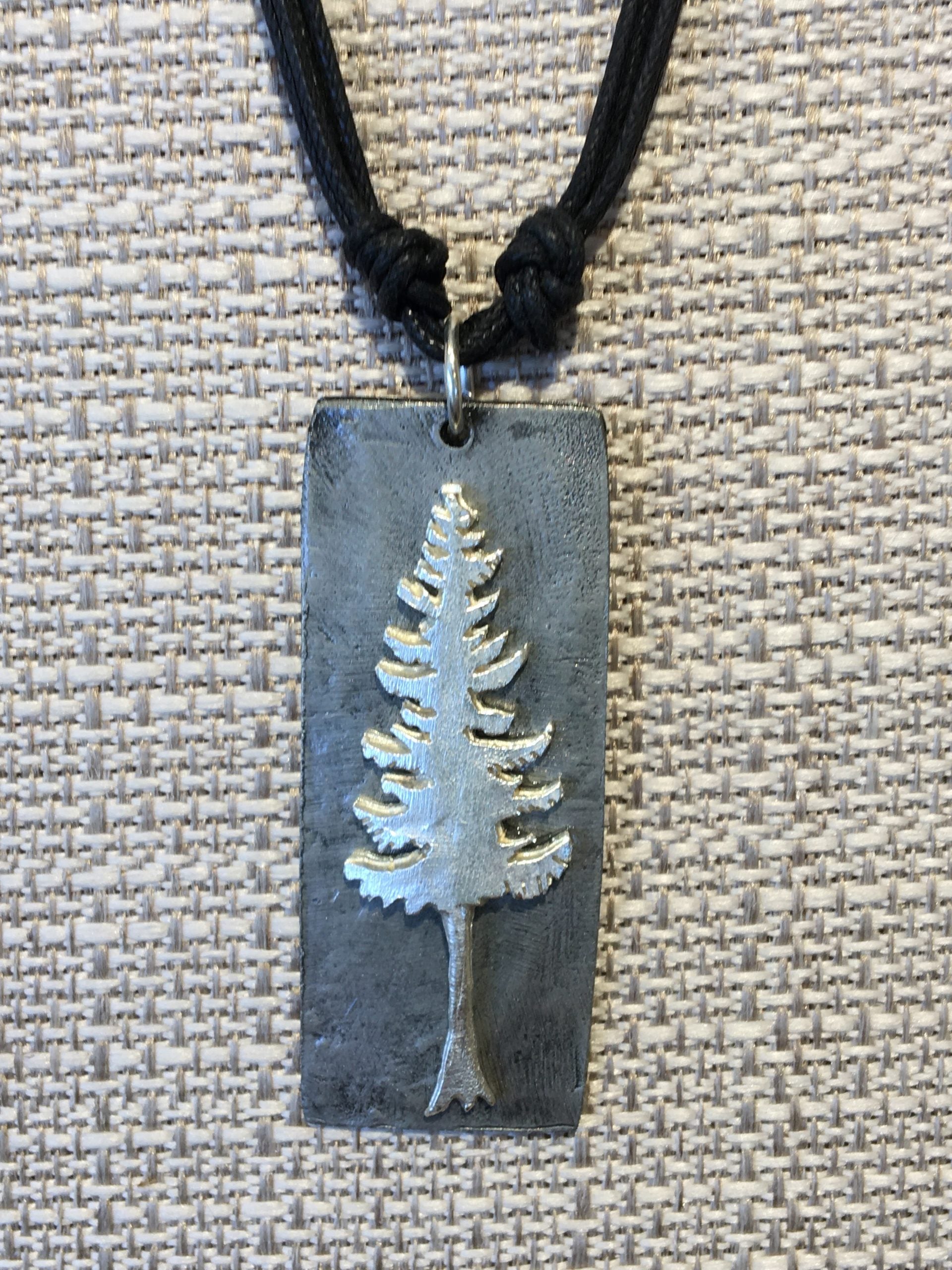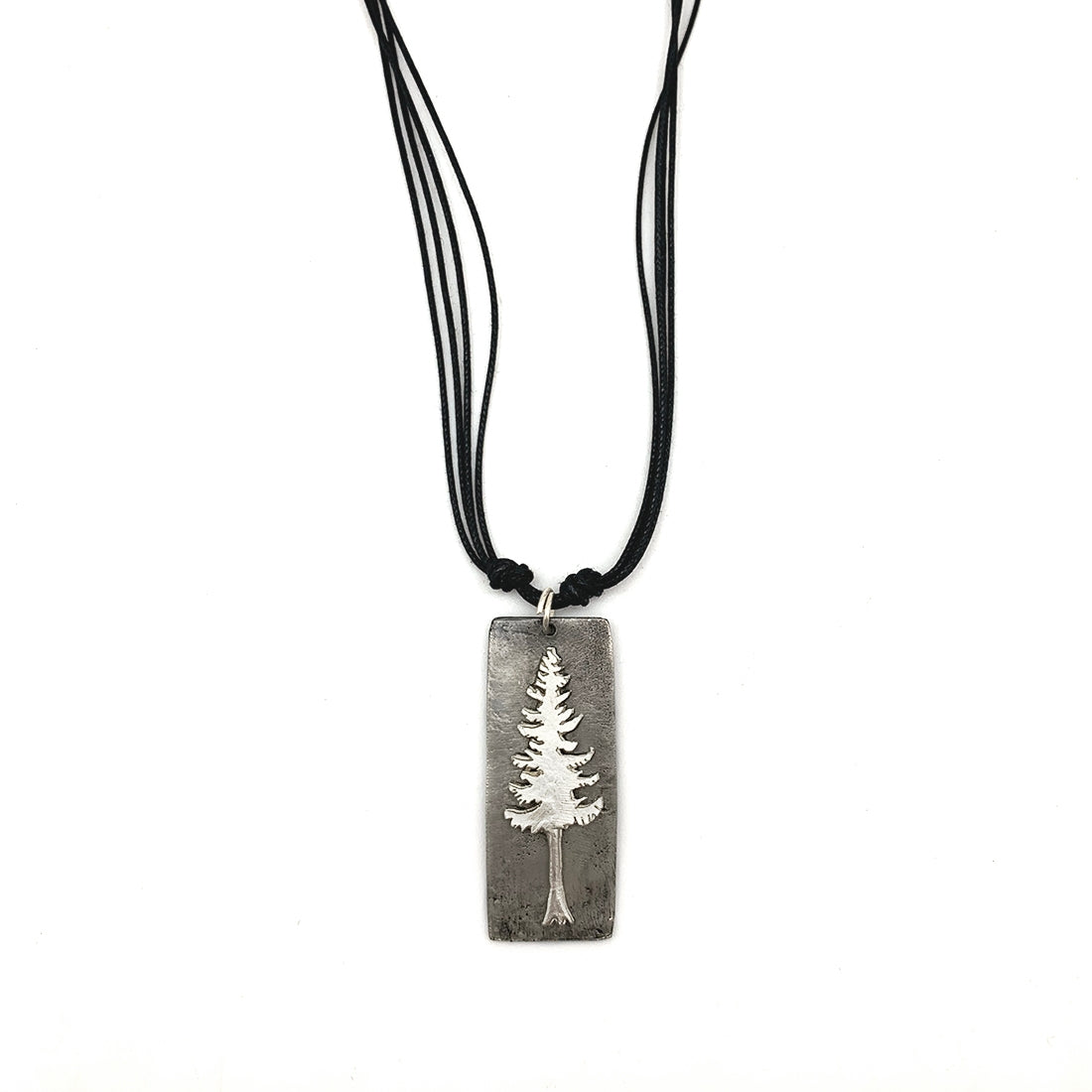 Pine Tree Necklace on adjustable length cord
Rustic, hand crafted pine tree necklace in pewter and copper, brass, and bright silver and pewter. Multi metal, versatile and compliment catching, this is a shop favorite! Evokes the beloved and iconic Ponderosa Pine of Sisters Country.
Did you know that Ponderosas smell like vanilla? Or butterscotch- sniff one and decide for yourself! Then wear this necklace and carry the memory with you.
Pendant, 2" x 3/4", corded necklace 16"-18" adjustable length.
--
Pewter and copper, brass in patina and bright finish, and silver pewter in patina and bright finish patina. Sealed with non reactive finish. All Nickel free. On 16" - 18" adjustable cord with nickel free lobster claw clasp.
Pine Tree Necklace on adjustable length cord